Podcast: Play in new window | Download | Embed
Subscribe: Apple Podcasts | RSS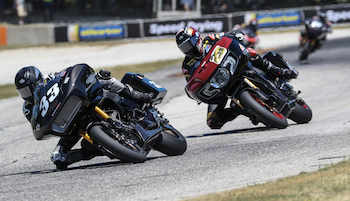 In this episode, we talk about the Mission King of Baggers Motorcycle Race Series. The series started in 2020 with just one race at Laguna Seca. The sponsor of the 2020 race was Drag Specialties with 14 teams competing. Only twelve bikes started the race (a couple of teams couldn't get over the border from Canada because of COVID). Tyler O'Hara won on the S&S Indian Challenger.
14 teams signed up for the 2020 series on a mix of Harley-Davidsons and Indians

Alloy Art – Maker of custom motorcycle products

Arlen Ness – Designer and custom part maker

Barnett Tool & Engineering – Clutches and cables

Bassani – Motorcycle exhaust systems

Feuling Parts – Performance products for Harley-Davidsons

Legends Suspension – Front and rear suspension products

MJK – Innovators of aftermarket products

Roland Sands Design – Bike builder, aftermarket parts, and apparel Performance Machine – motorcycle brakes and wheels

Saddlemen – Motorcycle seats and saddlebags

S&S – American motorcycle engines and parts

SLYFOX Performance – High-performance motorcycle parts

The Speed Merchant – Custom motorcycle builder

Trask – Maker of the motorcycle turbo kits

Vance & Hines – Manufacturer of motorcycle exhaust and performance products

The debut of King of the Baggers was a success and led to a 2021 season consisting of three races. Mission Foods took over as the primary sponsor.
2021 Race Winners

Race 1

First was Tyler O'Hara on an Indian Challenger, and Second was Kyle Wyman on a Harley-Davidson Road Glide

Race 2

Coming in first Kyle Wyman on a Harley-Davidson Road Glide, and coming in second Travis Wyman on a Harley-Davidson Road Glide

Race 3

Number one was Kyle Wyman on Harley-Davidson Road Glide, and number two Tyler O'Hara on an Indian Challenger
Kyle Wyman was crowned the 2021 Champion. He had a plate in his elbow from a crash six weeks prior!

For 2022, the series consists of six races with Mission Foods staying on as the primary sponsor. The series opened up at the Daytona Speedway during Daytona Bike Week.
Indian motorcycles finished first, second, and third

1 – Jeremy McWilliams

Jeremy McWilliams (born 4 April 1964 in Belfast, Northern Ireland), is a motorcycle road racer. Until Scott Redding's win at the 2008 125cc British Grand Prix, he was the only rider from the British Isles to win a race or pole in an FIM MotoGP World Championship class in the 2000s.

2 – Tyler O'Hara

Tyler O'Hara is a veteran racer, but relatively new to cruisers. Tyler O'Hara knows how to race a motorcycle. He started riding at age 5 and began racing professionally in 2005.

3 – Bobby Fong

Bobby Fong (born October 25, 1990) is a professional motorcycle road racer who currently competes in the MotoAmerica Superbike Championship for M4 ECSTAR Suzuki. Bobby moves back up to Superbikes in 2020 after winning the 2019 MotoAmerica Supersport Championship with 6 wins and 20 total podium appearances.
Harley-Davidson had some engine issues on the Wyman's bikes
Kyle Wyman – Owner and Operator of Kyle Wyman Racing (KWR), Wyman formed KWR at the age of 21. KWR is a race team competing at the highest level of professional road racing in the United States. KWR has competed in Harley-Davidson, 600 Supersport, and Superstock 1000 and now competes at the premier level of MotoAmerica Superbike.

Travis Wyman – Travis Wyman is the owner of Travis Wyman Racing, based in Las Vegas. He is currently also competing in MotoAmerica Stock 1000, Honos Superbike, and Superbike Cup. The 29-year-old racer finished the 2020 MotoAmerica season in second place in the Superbike Cup and third in the Stock 1000 championship.
New Free Video Mentioned:
From Daytona, the series heads to Road Atlanta in Georgia on April 22 through 24. This is where last year's opening round was held. The next stop is June 3 through 5, when King of the Baggers arrives at Road America in Elkhart Lake, Wisconsin. Iconic WeatherTech Raceway Laguna Seca (site of last year's finale) will play host on July 8 through 10.
Finally, the last two rounds of the 2022 series will be at tracks that have just been added to the King of the Baggers schedule. Brainerd International Raceway in Brainerd, Minnesota, the home state of Indian Motorcycle, will host the event on July 29 through 31, and New Jersey Motorsports Park in Millville, New Jersey, is where the final race takes place on September 9 through 11.
The King of the Baggers series and Harley-Davidson owners modifying their baggers inspired the all-new Street Glide and Road Glide ST. Check out Law Abiding Biker Podcast Episode 295 where we talk with Paul James, Eric Buckhouse, and Bjorn Shuster from Harley-Davidson
Sponsor-Ciro 3D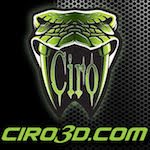 Innovative products for Harley-Davidson & Goldwing
Affordable chrome, lighting, and comfort products
Ciro 3D has a passion for design and innovation
Sponsor-RickRak

The Ultimate Motorcycle Luggage Rack Solution
Forget those messy straps and bungee cords
Go strapless with a RickRak quick attach luggage system & quality bag
Sponsor-Butt Buffer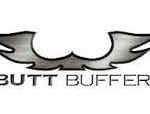 Want to ride longer?
Tired of a sore and achy ass?
Then fix it with a high-quality Butt Buffer seat cushion?
New Patrons:
Shelly Vander Tuig of Indianola, Indiana

Gary Connell of Idaho Falls, Idaho

Anthony Lorraine of Canastota, New York

Glenn Hanner of Colleyville, Texas

Anthony Smith of North Bonneville, WA

Anthony Morola of Geneva, Illinois

Tyler Palie of Lakeville, Massachusetts

Donald Keeble of Wabeno, Wisconsin

JR Weaver of Fair Grove, Missouri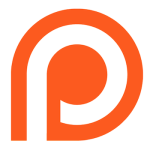 Join the Free Email Club!
If you appreciate this free information make sure to join the thousands of law abiding bikers that have already joined the free Email Club! You will be notified of new useful motorcycle content and techniques as we put them out. Join the Community now!