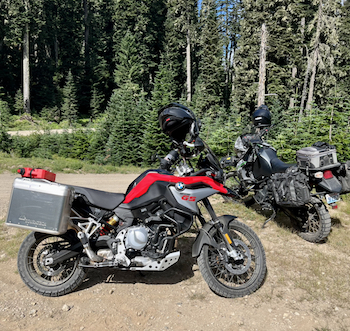 Did the title catch your interest? I hope so because I think this article will bring back memories for you even if your circumstances are different. Motorcycling, what is it? Some say it is only the sport of riding on two wheels. I say it is far deeper than that. Many of us near 50-year-old riders (and older) began on other forms of recreational vehicles. I look at the question more simply, what was it that got the wind in your face and led you to two wheels? And, where are you now? What have those early experiences taught you, and what have you learned? Did it lead to motocross,, enduro, street, adventure, or a combination of the genre? The beginnings:
Let's begin with the precursor of most of our influences; our immediate family experience. My journey began as a young kid with a father who was always looking for the next adventure and a US Army Veteran that served in the 101st Airborne. After his Army service, he settled in the town of Evansville, Indiana with my mother where she was born and raised. My dad's Army experience definitely gave him a taste for adventure and risk. After my brother was born mentally and physically handicapped my dad worked hard at his occupation as a welder. He had a family to support and raising a handicapped child was not easy, nor inexpensive.
My dad tells me his first love was cars. My dad speaks fondly of he and my mother having Plymouth Barracuda's in the late 60's. My mom told me my father's Cuda had a 383ci motor and was pretty quick. My mom wanted one as well so they bought another Cuda and this one had what my father thought was a more tame 340ci version.
History shows this 340ci motor was not tame, but an absolute monster. My mom said the car could easily outrun many other cars with bigger motors. It was popular back then she said for men to go out to the backroads and race for money and it didn't take long until she was relegated to the 383ci Cuda. My dad told me stories of winning drag races and money before a tragic accident took that Cuda to the automobile grave.
I soon came along and we moved back to my dad's hometown just before Kindergarten. My first experience with riding was on my dad's Norton, but I do not recall them. My memories are limited to pictures. But, I remember when my dad came home with a Honda Odyssey. The Odyssey was a one-person four-wheeled cart to explain it simply to those that do not know what it is. I remember going on Roza canal ditch rides with my dad and his buddies.
I sat in the front with my back to the cage and my legs extended in between my dads. I didn't get to see anything in front of us, but I remember the wind, the sound of the motor, and of course my helmet hitting the cage consistently as we drove with reckless abandon. Soon, I was allowed to drive the Odyssey in the pasture and I loved doing so. The thrill it provided is a memory I will never forget.
We next moved on to 3-wheelers. First a Honda 125 and then a Suzuki 185. No suspension, balloon tires, and a portal to a desire for two wheels. I got really good riding those 3-wheelers. I took corners with reckless abandon. I jumped them, and of course, crashed them. So many crashes! I learned that a 5-foot high jump off the edge of a hop field with balloon tires equals a bouncy landing. I loved every second.
Around 5th grade, I got a call from my dad while I was visiting my uncle in Evansville for the summer. The summer was filled with swimming, bicycle rides, and trying new foods that my mom would never have tried. My mom was a picky eater. Dad called to tell me he bought me a Yamaha 125 dirt bike. I was thrilled! I asked him silly questions like what color is it, how old is it, and is it fast? My dad would only tell me it was yellow and then ended with, "I guess you will find out when you get home." I envisioned what it looked like, how fast it was, and whether I would be able to race my friends who had newer Honda and Yamaha CRs and YZs.
One day I rode my cousin's bicycle into the northside of Evansville to a shirt shop. I didn't have money for real jerseys and such, but I could afford a shirt! After a 4 mile ride into the shirt shop, I picked out a white and yellow baseball-type shirt. It was perfect! It had 3/4 sleeves and I just knew it would match the bike. I asked the shirt printer to heat press "YAMAHA" on the front and when I left I was positive I was ready for my first ride in style. Once home I got to work practicing on that bike. It was really underpowered, but I rode the crap out of that bike for many years.

Uh oh, the addiction begins:
I eventually got into street bikes and through the years have owned several Harley-Davidson's. A Sportster, a Dyna, a Softail (or two), and then touring bikes. A few years ago I dipped my toes into the water of enduro riding and purchased a street-legal KTM 550 EX. Of course, I took it to an ORV park and that was a hell of a test. Steep inclines and declines, rocks, single and double track, and most of all excitement. Damn that bike could rip! Oscar, one of the LAB team members then began talking about adventure-type riding. His passion influenced me. I thought for sure he and Ryan were going to get bikes so I sold the KTM and after Oscar purchased a KLR I bought a BMW GS 1200.
I had freshly watched the series Long Way Around and was totally interested in this type of riding. I had to equip the bike with the necessities of course, so I soon began adding parts. Body protection, pegs, and more. I rode the bike for a year. I took it off-road, and in some places that Oscar said impressed him. It was a heavy bike for sure, but I made it work. I may not have been as fast as the others, but I made it work.
I learned a few things from that bike though. One, on the road at highway speeds that Boxster engine vibrated a bit too much for my liking. Second, it did not have cruise control. Why is that a big deal you ask? Well, I was riding to Yakima to join my friends so I was doing more street riding than they were. I have arthritis in my hands, wrists, and elbows and I find cruise control helps with this. Owning this BMW GS 1200 definitely set the stage for what I wanted though.
I sold that bike to a Preacher from Prosser who was going to use it for street use primarily and began the plotting of my next move. I decided with a kid in college I needed to save up for the right replacement. Meanwhile, I watched as Oscar and Ryan rode their KLRs with reckless abandon. Oh, they rubbed it in my face although they didn't mean to, or realize they were. Rides to the cross and rides in the mountains north of Yakima, and all caught on video. Ugh, it was eating me up.
Time to act!
Matt soon retired and bought a KLR as well. Oh, the thoughts in my head began to swirl. I was happy for Matt and I began thinking is it time? Just like the kid visiting my uncle in Indiana I began to daydream about the rides I could have with them if only I had a bike. The enjoyment I got just thinking about what would I buy.
I began researching what I wanted. I knew I wanted something lighter than the 1200 with cruise control. I knew I wanted a trusted adventure bike that had enough power for my plus-size frame. Oh, what would it be? I seriously considered the new KLR 650, but I was concerned about the power for a bigger guy like myself. I began the research, which included texts to Oscar, and Matt. Although Matt is new to adventure riding, I was enjoying him enjoying the process. Buying parts, setting up the bike, etc. I decided I wanted a KTM 790 or 890, but I could not locate one.
Then I thought, "Hey what about the Harley Pan America, or another BMW?" I soon decided the Harley was too much street for what my friends were doing. Not that the Pan American is not worthy, or capable of service roads, but it is heavy and many of the accessories are still unavailable. Plus, a $20k plus sticker price was a bit much for me. I then began looking at the mid-level GS. Research informed me of the differences between the GS 750 and 850 models. The GS 750 was too much of a street machine. With the detuned motor via the cam and intake to the fewer options regarding suspension and ride modes, I decided it had to be a GS 850!

As anyone who has shopped for a motorcycle lately knows bikes have inflated prices and move fast. Especially if they are a desired model and are at a reasonable price! I eventually found a 2019 BMW GS 850 I was interested in. It is a one-owner motorcycle out of Arizona with only 377 miles. The bike had panniers, and a BMW Motorrad GPS installed, but other than that stock. The first time I looked at it I wasn't sure about buying another bike.
To be honest I was a bit nervous. I am nearing retirement, I am almost 50 years old and wondered if I should spend the money. I took a look at the bike and walked out of the dealership. My salesman Tom (aka Tommy Boy) at Desert Power Sports was patient and a great resource. He did not pressure me to buy the bike at all. He told me about the bike, why it was a good fit, and encourage me to return when I was ready to test ride it. Tom told me I could take the bike out as long as I wanted if I decided to do so.
I eventually returned and purchased the motorcycle. The 853cc 90hp engine is more than enough even for a bigger guy like me. The motorcycle rode smooth, the powerband is more than ample and nimble as can be. After a combination of highway, street, and a little dirt I decided the GS 850 was for me. I realized upfront that I would have to add some accessories to make it ready for riding with Oscar, Ryan, and Matt. I am slowly getting it ready.
Presently I have a new taller touring windshield, a headlight protection cover, and I added 35mm risers. Soon I will be adding the engine guard and skid plate I purchased, which LAB plans to record so our followers can benefit from our "learning journey". Bark Busters will be on soon and I will eventually have to replace the tires. The previous owner must have changed over the 90/10 tires to a full street tire. While new, I am not sure they will suffice, but that will have to wait for a bit.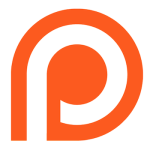 What's your journey? Did I take you on a trip through your riding journey?:
The reason for the article is simple. You as the reader may read this and say, "Ok, Rick spoke about his early beginning with ORVs and motorcycles and concluded with I bought a new bike." Simplistically, true. However, it is far deeper than that. The process of buying the new bike has brought me to look back at my journey with the sport. Where did I start, what did I experience, where am I going, and lastly is the last chapter of new experiences in this journey? Hopefully, this article inspires you to look back, smile, and wonder if you have done everything you want to do in this sport, or maybe even in life.
Join the Free Email Club!
If you appreciate this free information make sure to join the thousands of law abiding bikers that have already joined the free Email Club! You will be notified of new useful motorcycle content and techniques as we put them out. Join the Community now!