Podcast: Play in new window | Download | Embed
Subscribe: Apple Podcasts | RSS
PODCAST-A rider on a sports motorcycle is arrested after thinking he would not stop for a California Highway Patrol Motorcycle Officer after riding recklessly on a freeway
PODCAST/BLOG-Authorities have arrested the idiotic motorcycle rider suspected of filming and waving off a California Highway Patrol Motorcycle Officer who was trying to stop him and other riders doing stunts on the freeway.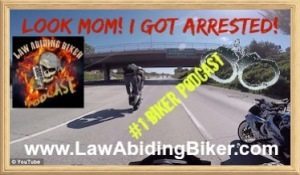 Fortunately, the CHP says 32-year-old Guruardas Singh Khalsa, of Brentwood was arrested Wednesday at his home on suspicion of being an accessory after the fact and delaying or obstructing an officer.
This incident occurred on Interstate 680 in Milpitas. A group riding sports type motorcycles are seen doing stunts on the freeway with no respect or regard for anyone else.
A CPH motorcycle officer gets in the group and politely tells this rocket scientist of a biker to stop the behavior with no citation. The officer ends up pulling ahead, and the motorcyclist waves goodbye as another rider puts a fist in the air. Don't do the victory wave yet bro…..LOL
CHP Officer Ross Lee says [Read more…]