I have been riding motorcycles since 1996. During that time, I have seen a huge transformation in the motorcycle parts & accessories market. For example, the 1996 to 2003 models relied heavily on the MoCo's offerings. Yes, there were a few aftermarket companies in the game. Kuryakyn, Vance and Hines, Rinehart, and a few more. But, all in all, HD offered and the dealers stocked many an accessory to give your bike a custom look. I noticed at that time S&S Cycle was in the carburetor game and their teardrop air filter system was a hot commodity. Especially for older models. With the multiple adjustments needed, I saw a lot of riders switching to the Mikuni's which did not depend so much on the elevation adjustments.
It seemed around 2003 to 2004 the market really started exploding. Catalog retailers like Dennis Kirk and J&P Cycles really took off. It was a treat to get their annual catalog. You could go through it, dog-ear it, and plan your shopping for the future. That was fun, at least it was to me. Well, times began to change and the internet took off and many of those catalogs disappeared. Don't get me wrong, it was obviously going to happen. But, I cannot be the only one who missed spending hours browsing the catalog mentally imaging what my bike would look like with the new parts I wished I could afford.

Nowadays you get a light pamphlet of sorts. Many of us just toss it. Admit it, it's ok. Internet shopping is now the norm and manufacturers are taking full advantage. It's more convenient and I am not knocking it. I just kind of miss the old days a bit. Now you have retailers selling on Amazon, manufacturer's selling on their site, selling stock to dealers, and making the rally rounds. Remember when a manufacturer would not sell on their site and instead refer you to a dealer? Or, if they did their price on the site was more expensive than the price if they bought it from a retailer? Yes, times have changed.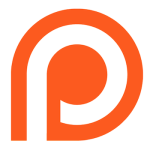 So, the future, what does it hold? To be honest, I am not fully sure. I think internet shopping is here to stay. It is too convenient for today's hustle and bustle atmosphere. I think if it hasn't already, it will soon overtake brick-and-mortar operations. Not the dealerships per se, but local in-town shops? Yes, I can agree with the premise that some people will still go to the local accessory shop and they should! A consumer can go and see what they have in stock and probably close a sale even if they have to order it. But, being in this business for several years now, I can say at least from my experience that many more people want to cruise the internet, find what they need, and order it. It's so easy, and quick. Not to mention, you can do this all from your lounge chair in your robe, day or night. Oh, behave you animals!
So now to the future. Well, I think aftermarket companies are expanding and taking a huge chunk of the MoCo's accessory market. Many of them look better. For example, LED lighting and such, and the companies offer excellent customer service and warranties. We work with several, and I can tell you companies like RickRak, Ciro 3D, and Butt Buffer have always over-delivered. I believe the wave has begun, but if you are not so sure go to a major rally and see the tent areas. You can get so many aftermarket parts for your Indian or Harley-Davidson motorcycle. Heck, the last few times I have tried to get parts from my local MoCo dealer they have had to order it. But, the many I've visited have had aftermarket items readily available. I am sure many of you have experienced the same.
So, I believe we are going to see a growth in aftermarket accessories. I think the competition between the manufacturers is going to create a need to improve and bring forward innovative products. I believe some will eventually disappear, but many will flourish. Just look at the windshield market. Who goes into an H-D dealer and buys a new windshield anymore. Some do obviously, but with companies like Klock Werks and F4 Customs providing better and more innovative products why would you? Yes, we sell them in the Law Abiding Biker Store, but that is not my point or motive. My point is, at what point will H-D accessories just be aftermarket parts that have been white-labeled as H-D even more than it already is? I think soon.

We at Law Abiding Biker look forward to hearing your opinion on this. If you are in the market for accessories please check out the Law Abiding Biker Store.
Ride safe and enjoy the breeze!
Join the Free Email Club!
If you appreciate this free information make sure to join the thousands of law abiding bikers that have already joined the free Email Club! You will be notified of new useful motorcycle content and techniques as we put them out. Join the Community now!