Harley Davidson is equipping all 2014 and later touring models with the Boom!™ Box Infotainment System. Frustrating to many bikers/motorcyclists is the fact that there is absolutely no bluetooth headset capable of pairing with the system. There is a wired only solution at this time, which we will discuss below if you are interested.
As I have said here many times, Harley Davidson put the cart before the horse on releasing this Boom Box system. Although the system does some amazing things, it does have a steep learning curve that we can help flatten with our #1 ranked Harley Davidson Boom!™ Box Tutorial videos! The system is getting better and better with continuing software updates. Make sure your system software is up to date at all times. We show you how to do that in our Harley Boom Box Software & Map Update Video.
Harmon Kardon, the maker of the Boom!™ Box system, are of little help at this point & remaining silent. Bikers are getting the run around from Harley Davidson too and neither company wants to take responsibility for a variety of issues going on with the Boom!™ Box system. We get emails from community members stating that Harmon Kardon & Harley-Davidson are both sending bikers with questions away or not even answering them at all. This furthers the frustrations many loyal Harley owners are feeling.
Want to run a wired headset with your Harley Boom!™ Box?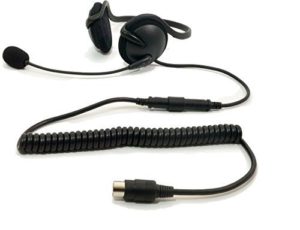 Make calls or receive calls and voice navigate the Boom!™ Box Infotainment system!
So you can run a headset on your Street Glide or Road Glide that doesn't come stock with a communications plug!