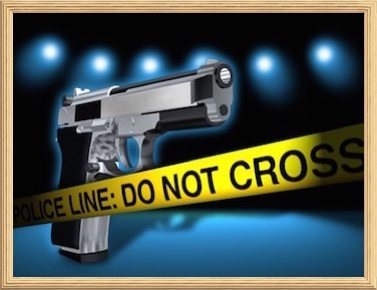 We are covering an incident that occurred near Kickapoo Casino in Harrah, Oklahoma following a shootout between two motorcycle clubs Friday night, February 19, 2016. The incident took place around 9:00 p.m., at HWY 62 and 102 in Lincoln County.
Lincoln County Sheriff Charlie Dougherty said that one victim was shot in the leg following an altercation between two "biker gangs", the Rednecks MC and the Iron Order MC. Investigators said at least three people opened fire, and the shooters were from both gangs.
I have never had a problem with either club and I am not associated with either of them. As usual & with integrity, we here at Law Abiding Biker™ Media will report based on solid information and facts to the best of our ability. The basement bloggers are likely already having hallucinations of all the possible conspiracy theories that they can write about.
Preliminary information from Sheriff Dougherty is that someone got "blocked off" and a gun battle ensued.  One of the men ran towards the casino for cover but a security guard stopped him.
Officials confirmed two rival motorcycle gangs pulled into a gas station in the area, where the gunfire was exchanged.  All of the involved parties have been detained for questioning. Officials have also contacted the FBI, since non-tribal members used firearms on tribal land. The biker shot in the leg is a member of the Rednecks MC and his injuries are non-life threatening.
This altercation comes right on the heels of an altercation between the Iron Order MC and the Mongols MC on January 30, 2016 at the Motorcycle Expo at the National Western Complex in Denver, Colorado that left one Mongol MC member dead after being shot.
Also of interest is that on June 26, 2014 at 8:00 PM Iron Order MC member Kristopher Stone was forced to shoot criminal outlaw biker Zachariah Tipton after he and another Black Pistons member stalked him & then committed a brutal two on one gang-style assault on him outside Nippers Beach Grille in Jacksonville Beach, Florida. Based on the overwhelming evidence & video footage, the State Attorney stated that Stone was well within the law to defend his life from the brutal attack.
The Bureau of Alcohol, Tobacco, Firearms and Explosives said in a 2014 report [Read more…]