Podcast: Play in new window | Download | Embed
Subscribe: Apple Podcasts | RSS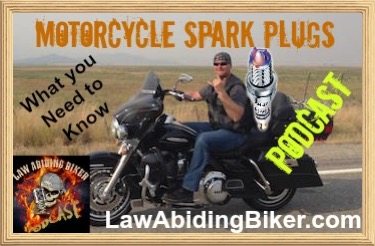 PODCAST-That's right, we went Live streaming & Live chat for this show and it was a success! The Live portion is just another way for listeners to consume our content and will change nothing with the on demand Podcasts that you have become accustomed to. We will be recording our episodes Live for the foreseeable future, so tune in & check the experience out. You will get to hear what goes on behind the scenes and chat Live!
Want to call us and get your topic on the show or leave us feedback?
Listener Line: (509) 731-3548
Computer Voicemail: https://www.lawabidingbiker.com/voicemail
General Contact: https://www.lawabidingbiker.com/contact
Motorcycle Spark Plugs/Main Topic:
I noticed last night previous owner had put champion plugs in it. Several people, couple forums, & dealer suggested going back to factory Harley plugs because they are built with some anti knock feature or something like that. What's your opinion on my plug situation. Wife & I are doing a four state road trip and I'm trying to avoid problems.
There is a lot of information out on the internet about motorcycle spark plugs and much of it is confusing or contradicting. Oscar is in the studio on this episode and really breaks the facts down for you, so you can make an educated decision the next time your motorcycle requires new spark plugs. We are regular day to day hardcore bikers and want to find out what really matters & what is fluff with motorcycle spark plugs.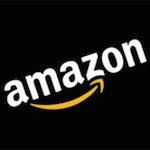 Consider using our AMAZON AFFILIATE LINK to purchase NGK Iridium Spark Plugs for your motorcycle if you find this free blog and podcast useful. There is a great selection of motorcycle spark plugs on Amazon at good prices.
The stock Harley Davidson plugs are a bit cheaper than the aftermarket NGK Iridium plugs or other aftermarket spark plug brands. Knowing that factory spark plugs on newer Harley Davidson motorcycle's under normal operating conditions only need to be changed out every 30,000 miles or so is something to take into account. The iridium plugs claim they can last even longer than that.
We have noticed slight differences when using NGK Iridium spark plugs over stock Harley Davidson spark plugs, such as faster engine start up. The bike we used is Oscar's 2012 Harley Davidson Ultra Limited with a Power Commender V installed, which can make your engine start slower. In our tests the iridium plugs reversed that slow start some.
Need a motorcycle cell phone or GPS mounting solution Bikaholics?

That's right, Law Abiding Biker Media put our logo on these mounts & we personally use them on our motorcycles!

The sexiest, lightest, and strongest mounts available period.
Good prices and fast shipping from our store?
Check out our COMPLETE REVIEW
You really need to listen in on this podcast episode for further detailed information & facts about motorcycle spark plugs and what's right for you. At the end of the day it only costs you an extra $10 or so every 30,000 miles to use iridium aftermarket spark plugs instead of stock Harley Davidson plugs. Our tests were done for the regular biker out there on the road, not in a racing environment of course.
There are an array of claims out there on how bad ass one motorcycle spark plug is over the other and that may be true for professional racers etc. But, for the average every day biker it will be hard to say whether you notice any significant difference at all, which was our experience.
But for the extra $10 I will be upgrading my stock Harley spark plugs to NGK Iridium. If I get quicker engine starts at minimum, then heck it was worth it I guess. And you might notice other benefits too, so I think it is worth at least try.
Thank you for supporting this platform Mike!
Kenneth Coe of Belleville, NJ
John Philbrick of Woodway, TX
Darwin Cheng of Irvine, CA
Thank you gentlemen for your support!
Email 1:
Darwin Cheng of Irvine, CA
As a rider new to the Harley community, you guys truly made me feel welcomed to the kickass lifestyle of a Harley owner. Your videos are awesome, and your podcasts are hilarious and informative. Even with a tight budget and three kids to feed, I donated and will keep donating.

This is how your podcasts and website have helped me this year since I got my 2014 FLHXS vivid black stock pipes (for now).

Didn't know about all the Harley recalls and updates, but for your YouTube video on the recall and the Boom Box updates.
Was going to screw myself by buying a VH FP3 and flash my ECM, but for your EFI podcast. Now, I feel better with buying a PCV with a stock map and NOT flash my ECM.
Was going to waste more money on a $300 aftermarket air box, but for your comment in your podcast that the 2014 air box is a good design so why fix something that ain't broke! So, I just got a K&N stock filter.
Your latest podcast reaffirmed my good decision on my 2014 Harley purchase over the Victory XC. The XC is an excellent bike, but the Harley community is second to none.
Awesome Videos- no need to explain.
Most of all, you and your crew have great chemistry on your podcasts. I literally stopped listening to my local talk radio in my morning commute and just put on one of your podcasts on my iPhone.
I will be doing my 2014 Christmas shopping with the LAB affiliates!
Useful Links Darwin Cheng is referring too:
Email 2
I had some SE street cannons slip ons put on 14 street glide n it sounds good..but to me it sounds like the left pipe is louder than right. I notice it more when I give it throttle in my driveway..is this normal?? Is it just me?? Can I fix at home?
Oscar answers this question, so listen in.
Email 3
Butch Sheely of Winchester, Kentucky
Ryan, your videos are very good and informative, I just installed a V&H exhaust system and air cleaner on my bike, and got the fuelpak FP3, the instructions seem to be simple, but after I flashed the ECM, I took it for a ride, when I decelerate it would pop & back fire. I didn't know if that was normal, but I didn't like that popping and backfiring. I am doing a autotune on it now and going to put on about 300 miles this weekend. I was wondering if you had any insight on this system or not. I would like any information you have on it.
Oscar and I weigh in on this and get into detail, so listen in.
If this information and that contained in the podcast, please consider using our Amazon Affiliate Link to purchase any EFI tuners for your motorcycle.
Email 4
Mark David Seimetz of North Lawrence, Ohio
Great video on the general service of the HD SG… I do not consider myself handy with the wrenches at all but with your help and video I have the confidence to change the fluids on my own! Thank you! Can you provide any info on the safety checks? Such as any grease fittings or belts that may need attention? I'm sorry if this info has been covered previously. Thank you again for your time and service to your town and state…
There is one grease fitting that you can service, which is for the steering head bearings. You should check your final belt drive tension, brakes, tires, fluids etc. on every service. The free video you watched is very popular. We have a more thorough and better done for purchase maintenance video if you are interested. In that video we go over the belt and other checks: https://www.lawabidingbiker.com/2014harleymaintenance. Many that watch the free video on YouTube also get this video and learn even more. Our for purchase videos stream just like a YouTube video upon purchase. You can watch it as many times as you like for life on any device that has internet access.

Here is a link to all our free videos that may be of use to you: https://www.lawabidingbiker.com/freevideos

Here is a link to some useful for purchase videos: https://www.lawabidingbiker.com/buyvideos
Email 5
I'm a little confused from the video for the oil change, primary, and transmission. in the video you say use 6 qut. 20-50 oil for all 3, but wouldn't you use transmission fluid for the trans. I'm a new bike owner so i want to make sure I'm right………great job your doing on those videos maybe i should go back and watch again maybe i missed something about the 3.
You can use the same oil in all three holes if using synthetic. So, same oil for engine, primary, and trans. That is why we suggest using synthetic. I suggest you listen to Law Abiding Biker Podcast Episode #26 where we cover this topic in depth. Go here ==> http://lawabidingbiker.com/26
Voicemail
He asks about getting better or worse gas mileage on his Harley Davidson depending on which service station he buys gas at? This is an interesting topic, so make sure to listen in and find out if this is true and if it effects you.