Podcast: Play in new window | Download | Embed
Subscribe: Apple Podcasts | RSS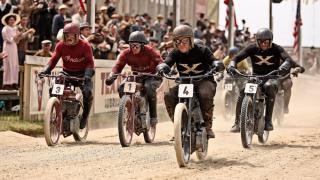 Podcast-We here at Law Abiding Biker™ Media, Inc. do plenty of group motorcycle riding. We ride thousands of miles cross country each year in a group riding setting. We also ride in all different city environments as a group. We are very comfortable riding in a very close group and two abreast, handlebar to handlebar.

Our comfort level comes from experience and time riding motorcycles together. Group riding should not be taken lightly and needs to be practiced. If particular individuals have never ridden in a group together then I strongly suggest an experienced group rider should give a quick briefing and go over the basics as a reminder to all involved riders.
At times we get new riders in our group at we give a briefing for safety purposes. We don't ride nearly as close if we're integrating a new rider(s) into the group until such time they become experienced and we evaluate them. These are all things that each group needs to take into account.

You really need to listen in to this episode, as we go over many details and best practices for group riding based on our training and experience. I am a certified full-time Law Enforcement Motorcycle Officer and will give you some insight into the way we group ride and why.
We will give you the most common sense rules and hand signals for group riding.
Here is the Motorcycle Safety Foundations Guide to Group Riding (we get more detailed than this, but it's a good guide)
New Free Video:
Sponsor-Ciro 3D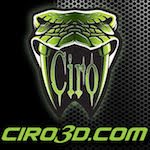 Innovative products for Harley-Davidson
Affordable chrome, lighting, and comfort products
Ciro 3D has a passion for design and innovation
Sponsor-RickRak

The Ultimate Motorcycle Luggage Rack Solution
Forget those messy straps and bungee cords
Go strapless with a RickRak quick attach luggage system & quality bag
New Patrons:
Edward Jones of Atwater, CA

Lynn Santosuosso of Barrington , NH

Paul Fern of Maple Grove, MN

Keith French of Kingsley, MI

William "Doc" Jones of PERIDOT, AZ

Todd Barnhill of Fredericksburg, VA


Join the Free Email Club!
If you appreciate this free information make sure to join the thousands of law abiding bikers that have already joined the free Email Club! You will be notified of new useful motorcycle content and techniques as we put them out. Join the Community now!