Podcast: Play in new window | Download | Embed
Subscribe: Apple Podcasts | RSS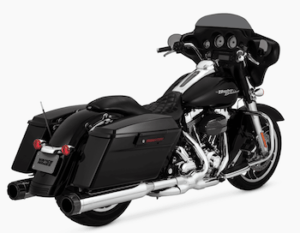 Podcast-We've been getting many questions on the Vance & Hines 30 Plus Horsepower Kit for Harley-Davidson Touring models. We break it down for you in this episode and give you our opinions and insights. What does this mean for the average everyday biker out there? Is it worth it?  You'll have to listen in to get all the details. We believe this is a pretty good setup and will definitely increase power. There are some things you may want to think about though before making the leap.
VANCE & HINES 30+ HORSEPOWER KIT-CHROME-09-13 TOURING

VANCE & HINES 30+ HORSEPOWER KIT-CHROME-2014-2016 TOURING
Video of Interest:
30 Plus Horsepower Kit Contents:
OVERSIZED 450 CARBON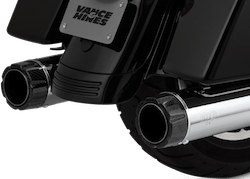 Bigger is better. The Vance & Hines OverSized 450 slip-on with Carbon Fiber End Caps with massive 4.5-inch diameter mufflers. Finished with equally large new Carbon Fiber End Caps, the OverSized 450 fits and looks the part on baggers with extended skirts.
The OverSized 450 slip-on line also puts out a big deep-toned rumble thanks to its large fiberglass wrapped 2.5-inch perforated core baffles.
POWER DUALS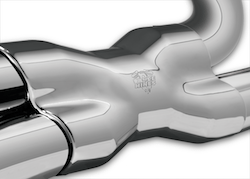 Power Duals is your ticket to style, quality and performance. More than just individual head pipes, Power Duals integrates an exclusive Vance & Hines Power Chamber hidden behind a contoured heat shield that generates more horsepower and torque than stock.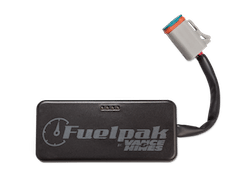 FUELPAK FP3
The Fuelpak FP3 with raceshop mapping. Connecting wirelessly by Bluetooth to iPhone or Android Smartphones, Fuelpak FP3 uses Flash technology to recalibrate engine parameters and mapping for exhaust systems and other performance upgrades downloaded from the expansive library of calibrations developed by Vance & Hines.
VO2 AIR INTAKE DRAK CARBON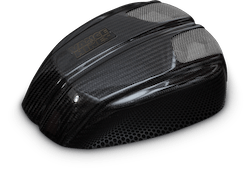 The all new Carbon Fiber VO2 Air Filter Kit; engineered and manufactured entirely in-house with precision formed Carbon Fiber cover for a distinctive design that is a perfect match for the all new Oversized 450 Carbon exhaust system. Includes a high-flow washable and reusable air filter.
575 CAMSHAFT SET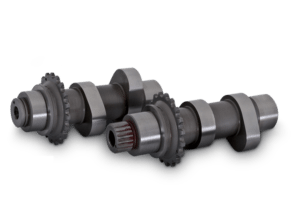 · "Bolt-In" Camshafts
· Silent Ramp Profile to Eliminate Valvetrain Noise
· Includes High Performance Inner Cam Bearings & Gasket Set
ADJUSTABLE PUSHRODS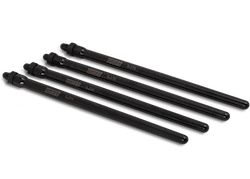 Hardened and Tempered 4130 Chromoly
· Designed for High-Stress and Extreme Spring Pressures
· 7/16″ x 0.095″ Single Taper 5/16″ x 24 TPI
· Witness Markings for Quick Install and Precise Adjustment
Other Items Mentioned in Podcast:
New Free Video Released:
New Patrons:
James Buchholz of Keizer
Kevin Sullivan
David Michael Duffey of Jackson, Tennessee


Harald Veit of Oberwaltersdorf, Austria
Matthew Walsh
Paul Vogel
Join the Free Email Club!
If you appreciate this free information make sure to join the thousands of law abiding bikers that have already joined the free Email Club! You will be notified of new useful motorcycle content and techniques as we put them out. Join the Community now!