Podcast: Play in new window | Download | Embed
Subscribe: Apple Podcasts | RSS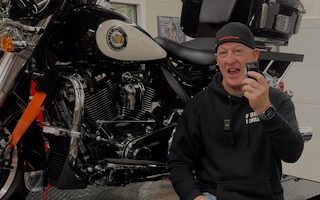 Did you buy a new Harley-Davidson and want to know if you should use a Vance and Hines FP4 tuner or a Screamin' Eagle Pro Street tuner? Well, you are in luck. We recently installed Harley-Davidson Screamin' Eagle stage 1 intakes, exhausts, and Pro Street Tuners on two police Electra Glides for a local police agency. Before I get into the tuner debate, let me tell you what Harley-Davidson intake and exhaust were chosen. The agency decided to go with all Harley-Davidson parts. They went with the Screamin' Eagle Ventilator Air Cleaner Kit and the Screamin' Eagle High-Flow Exhaust System with Street Cannon Mufflers.
The exhaust headers are made of stainless steel and are much lighter than the stock headers. The difference in weight is very noticeable. The heat shields attach to mounts that are secured to the headers with the typical hose clamp with a bolt through the heat shield. While the resulting look isn't as clean the installation is much easier.

Vance & Hines has now released an alternative EPA compliant EFI tuner, the Fulepak 4. It can do all the same things as its little brother, the Fuelpak 3. The difference is that the only cams you'll be able to tune for are EPA compliant cams. And, that list of compliant cams will be added to over time within the Vance & Hines Fulepak 4 smartphone app. At the time of this article, they are supporting the Harley-Davidson 447 & 462 Screamin' Eagle EPA compliant cams. If you're just installing an intake and exhaust, certainly the Vance & Hines Fuelpak 4 is capable of that. Based on my experience, I'd definitely use the Vance and Hines Fuelpak 4 EFI tuner rather than the Screamin' Eagle Pro Street Tuner and I'll explain why.

First, my personal experience tuning two police Harley-Davidson Electra Glides was not very good. Because Harley's Screamin' Eagle EFI tuner app is so glitchy, it made auto tuning the motorcycle very frustrating. I was finally able to tune the bikes after several attempts and then get it all uploaded into the motorcycle. I likely won't have to tune these bikes again and I don't even want to get back into the SE tuner via the app because it was such a bad experience. Just head over to the Harley Screamin' Eagle EFI tuner app for yourself and see the 2-star rating and all the negative written reviews. Also, go to the Harley SE Pro Stree Tuner product page and read the reviews. The comments are all true and you'll experience all the issues you read.
Second, if you get the Screamin' Eagle Pro Street Tuner you'll forever be stuck within the Harley-Davidson ecosystem. That means you'll have to buy only Harley intakes, headers, pipes, cams etc. Whereas, with the Fuelpak 4, you'll have access to all of the same Harley's components along with other aftermarket exhaust, intakes, and cams. I say, keep yourself open with a Vance & Hines Fuelpak 4 from the Law Abiding Biker Store so you always have the option to install other aftermarket components and tune your motorcycle. And, the Fuelpak 4 is only $9 more than the SE tuner.
NEW FREE VIDEO RELEASED:
Sponsor-Sticker Mule

The easiest way to buy custom vinyl stickers, decals, and other printing online
Order in seconds and get your products in days
Free online proofs, free worldwide shipping, and super fast turnaround
Sponsor-Ciro 3D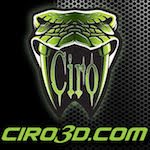 Innovative products for Harley-Davidson & Goldwing
Affordable chrome, lighting, and comfort products
Ciro 3D has a passion for design and innovation
Sponsor-RickRak

The Ultimate Motorcycle Luggage Rack Solution
Forget those messy straps and bungee cords
Go strapless with a RickRak quick attach luggage system & quality bag
Sponsor-Butt Buffer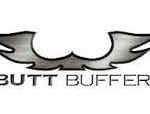 Want to ride longer?
Tired of a sore and achy ass?
Then fix it with a high-quality Butt Buffer seat cushion?
New Patrons:
Frank Limon of Atascosa, Texas
Zachary Burnett of Mustang, Oklahoma
Robert Booth of West Warwick, Rhode Island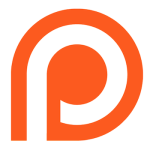 Paul Potter of Winston Salem, North Carolina
Kevin Gundy of Amityville, New York
Susan Malloy of Indianola, Indiana
Join the Free Email Club!
If you appreciate this free information make sure to join the thousands of law abiding bikers that have already joined the free Email Club! You will be notified of new useful motorcycle content and techniques as we put them out. Join the Community now!