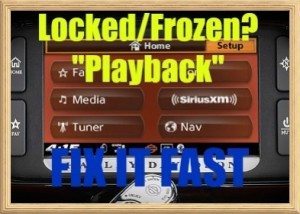 Bikers/motorcyclists and Harley dealerships often reach out to Law Abiding Biker® Podcast & Media for our expertise & guidance with the Harley Davidson Boom!™ Box Infotainment System and our #1 best selling
Boom!™ Box tutorial videos
.
Recently, we received an inquiry where an individual was having a problem when synced between his smartphone and his Boom Box system via bluetooth and playing music. The music playback would stop/freeze and he was also not able to fast forward, rewind, or move on with the joystick toggles on the handlebars or via the touchscreen on the 6.5 Boom Box model. It was also tested with the smartphone/music player plugged directly into the Boom Box via the USB port in the juke box compartment on the Harley and the same issue presented itself.
Many times in the past we have fixed situations like this by flashing the Boom Box system back to factory etc. See our original Boom! Box Tutorial Video to learn how to do this & a ton of other things. It can solve many issues if your system locks up.
Normally, when synced (bluetooth) via a smartphone or iPod (MP3 player) with the Boom Box or when plugged directly in via a USB cable you can control your music player/smartphone via the toggles on the handlebars or via touch screen. This is the way it is supposed to work.
He even took his Harley to the dealership and they were stumped and didn't [Read more…]