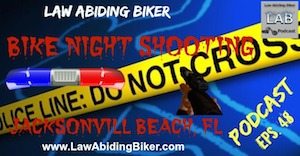 BLOG-This is a reliable and unbiased update on the fatal shooting that occurred on June 26, 2014 around 8:00 PM outside Nippers Bar Grille in Jacksonville Beach, Florida. The Jacksonville Beach Police Department has identified the deceased as 40-year-old Zachariah Tipton.
Calling all Bikaholics our there! Make sure to listen in on Law Abiding Biker Podcast Episode #48 & Episode #49 for facts &  information on this incident. Get connected with the law abiding biker community. Get involved and stay informed with reliable information.
This update is based on reliable unbiased information and a combination of many sources. While we can't say everything is 100% correct, we do the absolute best we can to make sure we have what we believe to be facts or at least reliable credible information before reporting on these matters. This is unlike many of the other biased blogs that clearly have an agenda.
Here is the information up to this point [Read more…]