Sena's new high-definition (HD) motorcycle helmet speakers give you the same great sound as the new Sena 50 series Bluetooth communicators. These plug and play Sena HD speakers connect to the standard Sena connector. Audio equalizer presets are available in the smartphone app.
A firmware update is needed but readily available via the existing Sena utility app and device manager. The Sena HD speakers work with the 20S, 20S EVO, 30K, and 50S models.
If you're pairing directly from your smartphone to your Sena headset, then you'll get great high-definition sound after turning it on in the smartphone app.
If you have a Harley-Davidson motorcycle with the Boom Box Infotainment System, then you'll want to know a few things. To get Apple Car Play or Android Auto to activate on the Harley Boom Box, you'll need to have a Sena Harley Boom Audio stamped wireless or wired headset. Also, understand that there is a different Sena Harley branded desktop utility for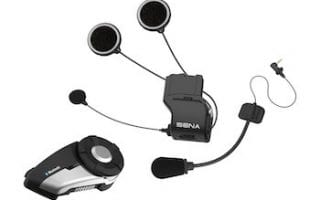 updating the firmware in these Harley stamped headsets.
As of the date of this article & video, Sena/Harley has not released a firmware update for the Harley Boom Audio headset that will allow high-definition sound for these new Sena HD speakers. And, they will not say if or when that will ever happen. The Sena HD speakers will still work and they do sound a bit better than the stock speakers. However, you won't get that high-definition sound like you would with a regular non-Harley branded Sena headset. If you want to learn everything you need to know about the Harley-Davidson Boom Box Infotainment System and to get the most out of it, then check out our very popular Boom Box Video Tutorial Series!
**If you appreciate this article and video and find it helpful, please consider purchasing Sena HD speakers through the Law Abiding Biker Store!**
Other Helpful Resources: