Podcast: Play in new window | Download | Embed
Subscribe: Apple Podcasts | RSS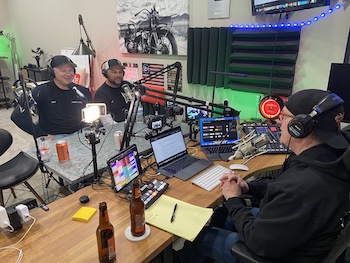 I'm joined by Patreon Member Matt Haywood, Houston Stephens, and Lurch in this episode. Among other topics, we discuss carrying a firearm while riding. The four-member panel of this podcast consists of current or retired Law Enforcement Officers. Matt is the owner of Hard Focus Training and a firearms instructor. We dive into many laws related to carrying a firearm while riding your motorcycle across the U.S.

Whether you choose to carry a firearm on your person or in your saddlebags, 3 rules apply:
1) Carry a good quality Firearm
2) Carry that firearm in a good quality holster, specifically made for that firearm; ensuring the trigger/trigger guard is covered
3) Know the laws when carrying your firearm

A common trend of "Common Sense Gun Control" is to restrict the capacity of unfired cartridges a magazine can hold. States like California, Massachusetts, and most recently Washington; have enacted laws that restrict magazine capacity to 10 rounds. So what if you have a magazine that has a 15-round capacity while traveling?
Depending on the state you are traveling to, that answer may be different. In California, you can't carry a firearm unless you have a valid California permit, and permits are only issued to California residents. California also says you can't import magazines that have a capacity of over 10 rounds. To check out all 50 State gun laws, go HERE.
Be aware of these restrictive states and plan ahead to ensure you're still Law Abiding. If your travel plans include restrictive states that allow you to carry a firearm, bring only compliant magazines.
NEW FREE VIDEO RELEASED:
Sponsor-Ciro 3D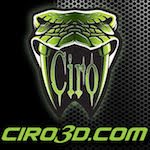 Innovative products for Harley-Davidson & Goldwing
Affordable chrome, lighting, and comfort products
Ciro 3D has a passion for design and innovation
Sponsor-RickRak

The Ultimate Motorcycle Luggage Rack Solution
Forget those messy straps and bungee cords
Go strapless with a RickRak quick attach luggage system & quality bag
Sponsor-Butt Buffer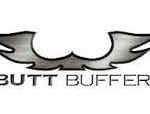 Want to ride longer?
Tired of a sore and achy ass?
Then fix it with a high-quality Butt Buffer seat cushion?
New Patrons:
Ken Romkema of La Quinta, California
Leo Massaro of Henderson, Nevada
Shaun Price of Wichita, Kansas
Shannon Gonzales of San Antonio, Texas
Wesley Grills of Wellington, Ohio
Mike Lysik of Yorba Linda, California
Brian Monroe of Kingsport, Tennessee
Andy Mcbryear
Jason Glover of Nashville, North Carolina
Douglas Lowe of Tacoma, Washington
Donald Moore of Kyle, Texas
Bob Wolin of Sisters, Oregon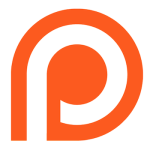 Edward Begiebing of Jacksonville, Vermont
Douglas Emerson
Peter Hando
Join the Free Email Club!
If you appreciate this free information make sure to join the thousands of law abiding bikers that have already joined the free Email Club! You will be notified of new useful motorcycle content and techniques as we put them out. Join the Community now!