Podcast: Play in new window | Download | Embed
Subscribe: Apple Podcasts | RSS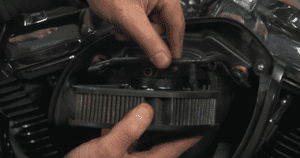 Do you have engine oil in your Harley air filter? Is it a problem or is it normal? In this episode, I am joined by Lurch and Oscar. Harley-Davidson vents engine pressure through banjo bolts that hold the air intake on. There are tubes on the end of the banjo bolts. The tubes are directed into the intake/filter area. When pressure builds up and oil passes through the bolts/tubes it dumps into the filter and/or is sucked into the engine through the intake. If an excess of oil builds up in your Harley air filter it can leak out and get all over your bike.

We discuss how oil ends up in your Harley air filter. The three of us share our opinions and have some fun along the way. We break down the issue of oil blowback; what it is and what causes it. We also discuss stock air intakes and aftermarket intakes. Some of the aftermarket intakes already have external breather bolts and catch cans. Some have external breather bolts, but route tubes back into the intake. The stock air intakes have internal breather bolts with tubes that vent into the filter/intake.

So, what are the solutions for oil in your Harley air filter? First off, don't overfill your engine oil. We here at Law Abiding Biker run our oil level a little below the top of the acceptable range on the oil dipstick. Another option is to install an exterior oil catch system that keeps the oil out of your filter and engine.
Here are some options for external breather kits:
NEW FREE VIDEO RELEASED:
Sponsor-Ciro 3D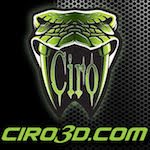 Innovative products for Harley-Davidson & Goldwing
Affordable chrome, lighting, and comfort products
Ciro 3D has a passion for design and innovation
Sponsor-RickRak

The Ultimate Motorcycle Luggage Rack Solution
Forget those messy straps and bungee cords
Go strapless with a RickRak quick attach luggage system & quality bag
Sponsor-Butt Buffer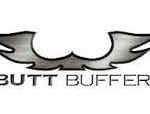 Want to ride longer?
Tired of a sore and achy ass?
Then fix it with a high-quality Butt Buffer seat cushion?
New Patrons:
Guy Gill of Olympia, Washington
Austin Webre of Palmer, Alaska
Gary Provolt of Sun Valley, California
Jim Hawthorne of Diamond Springs, California
Bill Fisher of Annabella, Utah

Billy Robinson, of Fallon, Nevada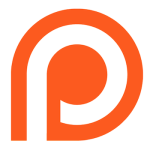 Cody Hobbs of Paragould, Arkansas
Jason Despain of Crestview, Florida
Gary McCartin of Henderson, Nevada
Join the Free Email Club!
If you appreciate this free information make sure to join the thousands of law abiding bikers that have already joined the free Email Club! You will be notified of new useful motorcycle content and techniques as we put them out. Join the Community now!